Claim against International Isle of Man Ltd (formerly Nel Britannia International Assurance & Royal Skandia Life Assurance Ltd),

Claim against Friends Provident International Limited

.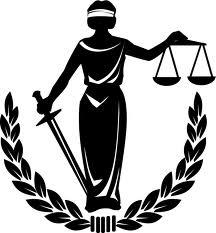 Coburn Corporate Intelligence Pty Ltd (Australia) (CCI) are organising a claim at no upfront cost to you against Old Mutual International Isle of Man Ltd (OMI), Friends Provident International Limited (FPI) (together the insurance companies).
Background to claim
The insurance companies hosted funds on their platforms which failed. It is alleged that people who invested in Portfolio Bonds, which were linked to those funds on the insurance companies' platforms, are entitled to compensation.
The failed funds include:
Axiom Legal Financing Fund;

LM Managed Performance Fund;

Premier New Earth (all Premier New Earth managed investment schemes);

Premier Eco Resources
Current stage of claim
Solicitors, Signature Litigation LLP (London), Advocates Callin Wild LLC (Isle of Man) and Queen's Counsel in London (the "Legal Team") have reviewed the facts and have prepared draft Claim/s. CCI have finalised funding arrangements. The intended claim/s are for more than £100 million.
We are also gathering information from further potential claimants to assess whether or not they may be eligible to participate in the claim/s and recover compensation. The CCI class action is overseen by a five-member Advisory Committee, comprising of investors and independent members (the "Advisory Committee").
Eligibility to participate in claim
Did you invest in a Portfolio Bond linked to funds on platforms run by either OMI (formerly Skandia) or FPI?

Was the Portfolio Bond linked to any of the following funds?
Axiom Legal Financing Fund;
LM Managed Performance Fund;
Premier New Earth (all Premier New Earth managed investment schemes);
Premier Eco Resources
Registering is cost and commitment free; once accepted to participate in a Claim you will have access to:
updates on the progress of the matter;

participation in any settlement that may be reached with the insurance companies; and

information and advice at the point of issuance of a claim.
By registering with us you are providing your consent for us to contact you in relation to this matter, which consent you are at liberty to withdraw at any time by de-registering. Registration will not expose you to any liability for costs; express authority to incur costs on your behalf would have to be obtained before any liability could arise. Registration does not form any obligation on CCI owing to the registering parties, save to undertake not to pass your contact information on to third parties except in relation to the furtherance of this matter and to delete all contact information from our database in the event that you de-register.
Upon registration you will be required to certify that you purchased relevant bonds through one or more of the insurance companies and you believe that you have suffered a loss as a result of those investments.
Once this process has been completed, you will become a Member of the Claims/s and you will be eligible to have the Claim/s pursued on your behalf (as part of a Class Action) in the Isle of Man High Court.
How do I register my claim?
There is no cost to you whatsoever for registering. All claim ongoing costs are being met by a third-party litigation funder.
All up, this process should take no longer than one hour from start to finish. You will be required to provide your personal details including information on which fund you invested with, through which insurance company and the amount of your estimated loss in GBP or equivalent.
If you have kept the original Application Form provided to the insurers in respect of the Portfolio Bond, it should be uploaded (attached) with your details.
1. Register your name and email below.
This adds you to our email list to stay up to date on the progress of the matter. PLEASE NOTE: simply adding your name to our email list does NOT make you a member of the class. We will send you more information and agreements that you must accept before we can formally add you as a member.
2. Read and accept the LMA and LMCA agreements
We will email these to you with some details about the claim. Accepting is an easy quick reply email.
3. Upload supporting documents
Finally, we need you to upload your supporting documents and provide some details about your claim. We will send you a link via email to provide your information and upload your documents. While you wait for us to send your link, get your documents ready to upload. We can accept PDF files only, and a maximum size of 32MB. If you have trouble with your documents, please contact us on admin@coburnci.com.